Why Living in Los Angeles County is the Ultimate California Dream
Los Angeles County, California, is an area of diverse communities that offers numerous benefits to those who choose to call it home. Whether you're considering a move for job opportunities, the arts and culture scene, or the promise of year-round sunshine, Los Angeles County has something for everyone. Here's what you need to know about living in Los Angeles County, California.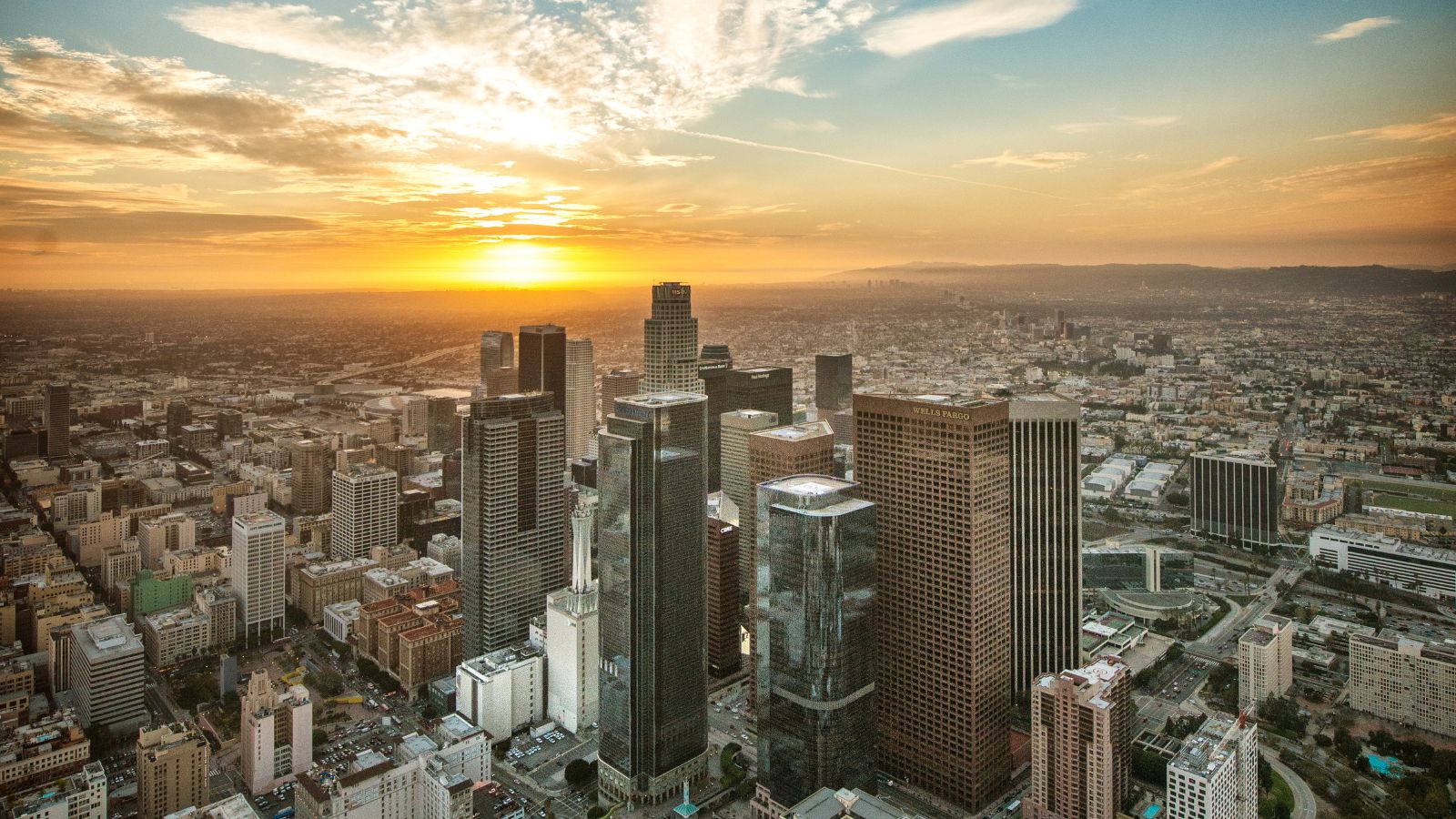 A Brief Overview of LA County
Los Angeles County, one of the original counties of California, was established at the time of statehood in 1850. Los Angeles County has a rich history, initially settled by indigenous tribes. In 1781, 44 settlers from central New Spain created a permanent settlement in what is now Downtown Los Angeles. Since then, Los Angeles has become a world-class city and the West Coast's most prominent economic powerhouse.
What makes Los Angeles County unique is its diverse population and culture. The county is home to many ethnic and cultural communities, making it one of the nation's most diverse communities. In addition, Los Angeles is known for its entertainment industry, as the city is the center of the film and television industry. 
There is a myriad of things to do in Los Angeles County, including visiting the area's world-class museums, championship sports teams, beautiful beaches, and one-of-a-kind culinary experiences. Visitors can also explore historic landmarks and districts, such as the Point Vicente Lighthouse and the first barbershop in Los Angeles. Los Angeles County is also known for its exceptional restaurants, with some of the best restaurants in Torrance, Gardena, Manhattan Beach, Redondo Beach, and Carson. 
Los Angeles County is comprised of 88 cities, including South Bay, Manhattan Beach, Manhattan Village, Hermosa Beach, Redondo Beach, and Palos Verdes. 
South Bay is known for its relaxed outdoor lifestyle and is a fantastic place to live. Manhattan Beach is an affluent beach town known for its excellent surfing spots, upscale boutiques, and restaurants. Hermosa Beach is another beach town known for its beautiful beaches and fun activities, such as saltwater kayaking and sailing. Redondo Beach is a popular tourist destination that offers visitors the opportunity to enjoy activities such as swimming, fishing, and kayaking. Palos Verdes is known for its beautiful natural landscapes and excellent hiking trails. 
Homes for Sale in Los Angeles County
Education in Los Angeles County
Los Angeles County is home to a variety of educational opportunities, including public and private schools, colleges, and universities.
There are 80 public school districts in Los Angeles County, serving approximately 1.5 million students. Some of the largest and most well-known districts include Los Angeles Unified School District (LAUSD), Long Beach Unified School District, and Pasadena Unified School District. 
LAUSD is the state's largest school district, serving over 600,000 students across more than 1,000 schools. The district is known for its diverse student body, representing over 160 languages and ethnicities. LAUSD is also home to many specialized schools, including performing arts and magnet schools focused on specific subjects such as science or technology.
Private schools in Los Angeles County are also numerous, with options ranging from religious schools to independent schools focused on specific academic areas. Some of the most well-known private schools in the county include Harvard-Westlake School, Marlborough School, and Loyola High School. These schools are often recognized for their rigorous academic programs and their emphasis on extracurricular activities such as athletics and the arts.
Los Angeles County is also home to several colleges and universities, including the University of California, Los Angeles, as well as the University of Southern California. Both universities are highly regarded for their academic programs and research facilities, with UCLA ranked among the country's top public universities and USC known for its strong business and film programs. 
In addition to these universities, the county also boasts several community colleges and private colleges, such as Occidental College and Pepperdine University.
The Climate in Los Angeles County
The climate of Los Angeles County is classified as a Mediterranean climate, with mild, wet winters and hot, dry summers. The average high temperature in the summer months ranges from 80 to 85°F, with occasional heatwaves where temperatures can reach over 100°F. Winter months tend to be mild, with average high temperatures ranging from 68 to 73°F. In terms of rainfall, the county receives an average of 15 inches of rain per year, with most of it occurring between November and April. The area experiences little to no snowfall, with the downtown Los Angeles weather station observing measurable snowfall only three times in its history, in 1882, 1932, and 1949.
Public Transportation in LA County
Los Angeles County has many public transportation options for those looking to get around the area. Metro, The LA County Metropolitan Transportation Authority, offers a range of services, including local buses, rapid buses, and express buses. Local buses stop approximately every two blocks, while rapid buses have fewer stops only at major intersections, and express buses travel on freeways for longer distances with fewer stops and a higher premium. In addition to buses, there is also light rail service provided by Metro throughout the county. 
There are two international airports located within Los Angeles County. Los Angeles International Airport (LAX) is situated in Westchester, west of downtown Los Angeles and is the Greater Los Angeles Area's busiest airport. It's also one of the busiest airports in the world.
Hollywood Burbank Airport, also known as Bob Hope Airport, is located in downtown Burbank, in Los Angeles.
It's important to note that other airports in the Greater Los Angeles Area serve the region, including John Wayne Airport (Orange County), Long Beach Airport, Ontario International Airport, and San Bernardino International Airport.
Living in Los Angeles County offers a host of benefits that can make it an incredible place to call home. The area boasts highly rated public and private schools and a fantastic climate that provides opportunities to enjoy outdoor activities year-round. 
In addition, the county has efficient public transportation options that make it easy to get around without a car, allowing residents to save money and reduce their carbon footprint. Overall, Los Angeles County offers a diverse and vibrant community rich with cultural experiences and endless opportunities to explore.