Manhattan Beach: Where Coastal Living Meets California Dreams
Manhattan Beach, with its pristine coastline, affluent community, and small-town charm, is a Southern California gem. Its idyllic setting has made it a highly sought-after destination for those who dream of living by the sea. But it's not just the stunning scenery that makes Manhattan Beach unique. This coastal paradise has a distinct personality, a blend of laid-back beach culture and California luxury. From world-class dining to outdoor adventures, Manhattan Beach offers something for everyone.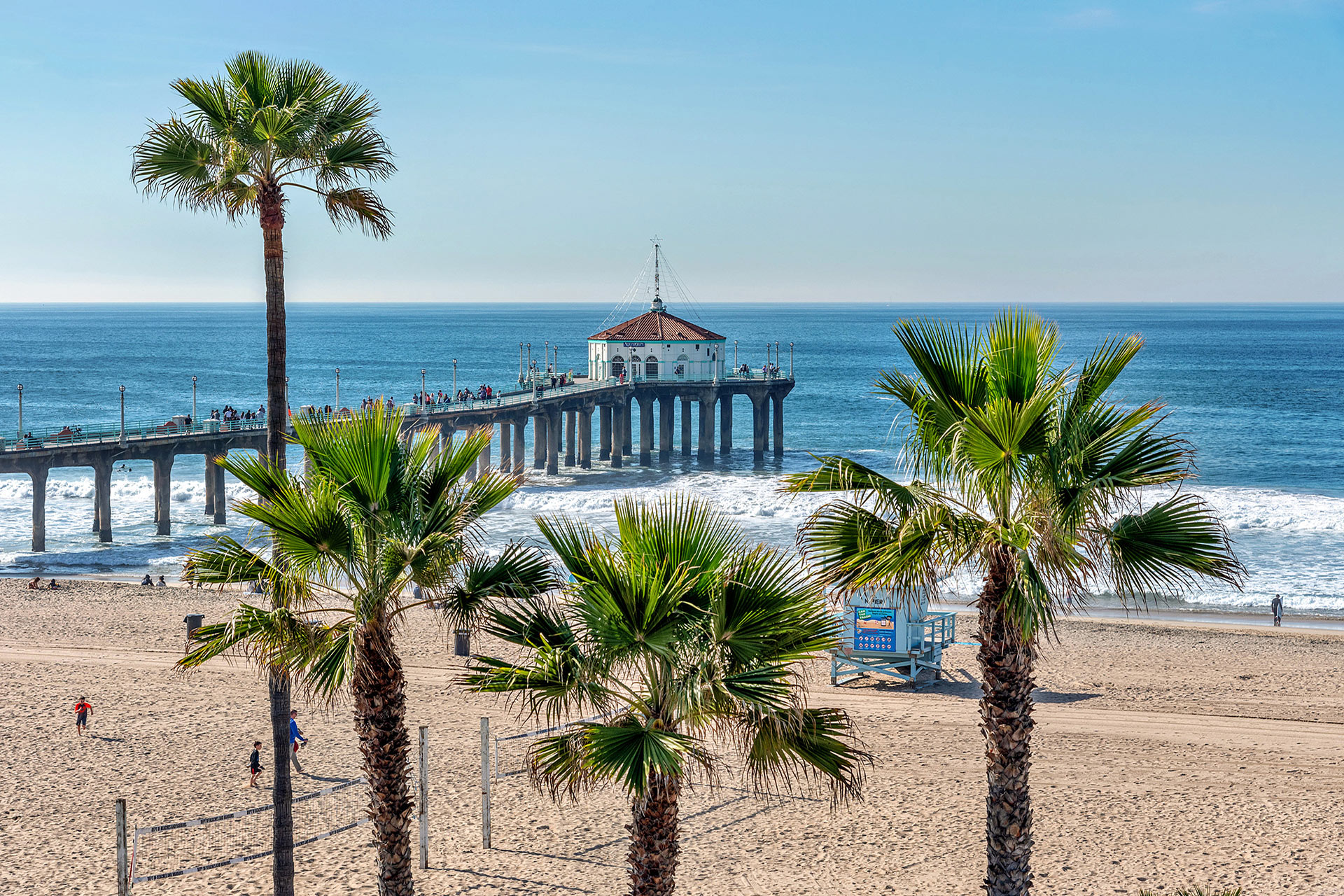 A Brief Overview of Manhattan Beach
Manhattan Beach is known for its stunning coastline, which attracts visitors from around the world. Located in Los Angeles County, Manhattan Beach, California, has a rich history dating back to the 19th century. In the 1800s, the area was popular with farmers who grew crops such as lima beans, but in the early 1900s, it began to transform into a beach resort town. Once part of a prosperous and expanding metropolis, Manhattan Beach was officially incorporated as a city in 1912. Today, it is a bustling beach community that is home to about 35,000 residents.
Manhattan Beach is situated in a prime location in Southern California. Its proximity to the Pacific Ocean and the Santa Monica Mountains makes it an ideal destination for outdoor enthusiasts. Visitors and locals enjoy surfing, swimming, sunbathing, hiking, and biking in the area. Manhattan Beach is also home to a vibrant downtown area with boutique shops, restaurants, and bars. The city is easily accessible from Los Angeles and other nearby areas via the 405 and 105 freeways, making it a convenient destination for day trips or longer stays.
The lifestyle offered by Manhattan Beach is characterized by its unique blend of laid-back beach culture and California luxury. The community is known for its affluent residents, who enjoy a high standard of living and access to top-notch amenities. Despite its upscale vibe, Manhattan Beach remains a family-friendly destination that caters to a diverse range of interests. The city is home to highly-rated schools, a community center, and numerous parks and playgrounds. The Manhattan Beach Pier, a historic landmark dating back to 1920, is a popular spot for fishing, strolling, and taking in stunning ocean views.
Manhattan Beach, California, offers a rich history, stunning geography, and a unique lifestyle that attracts visitors and residents from around the world. From its origins as a farming community to its transformation into a beach resort town and now a thriving city, Manhattan Beach has a rich cultural heritage that its residents celebrate. The city's location, amenities, and laid-back yet luxurious vibe make it a prime destination for anyone looking to experience the best of Southern California coastal living.
Education in Manhattan Beach
Manhattan Beach, California, offers a variety of educational opportunities.
There are several school districts in the area, including the Manhattan Beach Unified School District, which serves students in grades K-12. The district has earned accolades for its academic achievements and is known for its rigorous academic standards. 
In addition to public schools, there are also several private schools in Manhattan Beach. These include charter schools, such as the Manhattan Charter School, which serves students in grades K-5 and offers a well-rounded education with a focus on critical thinking and problem-solving, as well as special education schools, such as LearningSpring School, which serves students on the autism spectrum attending grades K-8.
For individuals considering extended education, several institutions of higher learning are available in the nearby area. These include El Camino College, a community college located in nearby Torrance that offers a wide range of associate degree programs, vocational certificates, and transfer opportunities to four-year universities. Additionally, several universities are located within a reasonable commuting distance, including the University of California, Los Angeles (UCLA), Loyola Marymount University, and California State University, Long Beach. These institutions offer a variety of undergraduate and graduate programs in a wide array of fields.
The Climate in Manhattan Beach
Manhattan Beach, California, is known for its beautiful weather, with an average of 286 sunny days per year and very little precipitation. The climate in the community is generally mild, with a dry season lasting from March through November. In December, the year's coldest month, the average high temperature is 62°F, and the average low temperature is 52°F.
Compared to other regions, Manhattan Beach experiences relatively little rain, with an average of only 32 days per year that receive measurable precipitation.
Many people move to Manhattan Beach for its mild and pleasant climate. The area is known for its beautiful weather, and its temperate climate is one of its most attractive features. 
Popular Neighborhoods in Manhattan Beach
The Hill Section in Manhattan Beach, California, is a highly sought-after neighborhood known for its luxurious homes and stunning ocean views. The area is located on the hillside above downtown Manhattan Beach. It features grand, custom-built homes with Mediterranean and Spanish-style architecture. The Hill Section is popular with families due to its quiet, residential streets and highly-rated schools. The area also offers easy access to the beach, downtown Manhattan Beach, and neighboring cities. 
The Sand Section, also highly sought after, is located directly on the beach and features some of the most expensive real estate in the Manhattan Beach area. The Sand Section is known for its laid-back, beachy vibe and its close proximity to downtown Manhattan Beach and the iconic Manhattan Beach Pier. The area is popular with surfers, beachgoers, and those who love outdoor activities. Homes in the Sand Section range from charming beach cottages to lavish, modern homes with panoramic ocean views.
Living in Manhattan Beach, California, offers a unique and highly desirable experience. With a beautiful climate and myriad activities, it is the perfect place to call home. Additionally, the area boasts high-quality education options, making it an excellent choice for families. The Hill Section and The Sand Section are two highly sought-after neighborhoods that offer unique features and benefits. Whether you prefer the stunning ocean views of The Sand Section or the elevated position and larger properties of The Hill Section, there is something for everyone in Manhattan Beach. Ultimately, this city provides the perfect combination of luxurious living and a laid-back California lifestyle, making it an ideal place to settle down and enjoy all that life has to offer.