Sunny Days and Ocean Waves: Exploring Life in the South Bay of Los Angeles County
Living in the South Bay of Los Angeles County, California, is a unique experience that combines the best of city and beach living. The area is known for its sunny weather, beautiful golden beaches, and diverse population. Located just a short drive from downtown LA, the South Bay is home to popular beach cities such as Manhattan Beach, Hermosa Beach, and Redondo Beach. In addition to the beach scene, the South Bay is also home to various restaurants, shops, and entertainment options, making it a great place to live, no matter your background or interests. Create a lifestyle you'll fall in love with in California's South Bay.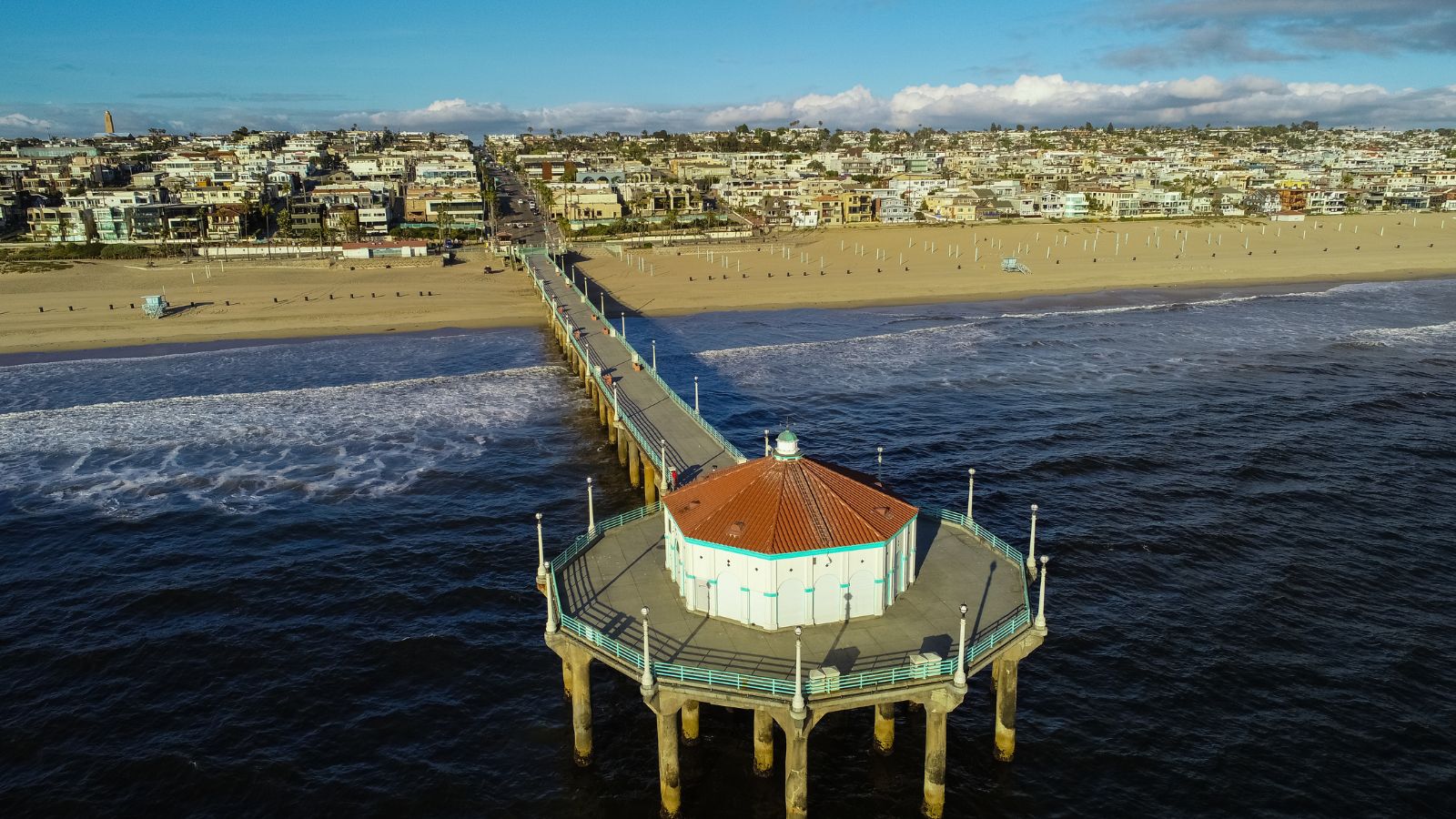 A Brief Overview of South Bay
The South Bay is located in the southwestern corner of Los Angeles County, stretching along the southern shore of Santa Monica Bay. The area is bounded by the Pacific Ocean on the south. It's a great place to enjoy beautiful sandy beaches and exhilarating water activities like surfing, swimming, and paddleboarding. The area is home to fifteen thriving cities, including popular beach cities like Manhattan Beach, Hermosa Beach, and Redondo Beach, with options for exquisite waterfront properties. 
The South Bay offers a unique blend of city and beach living, with a diverse population and a plethora of restaurants, shops, and entertainment options. 
The South Bay is also the traditional home of Southern California's aerospace industry, employing thousands of people in high-skill, high-wage engineering positions and generating enormous amounts of tax revenue, creating an economically healthy environment.
Many outdoor activities are available in the area, including hiking trails and parks like Paradise Park in Torrance. For those interested in art and culture, the South Bay has many galleries, museums, and theaters to explore. 
Los Angeles is a melting pot of people representing a variety of cultures and languages, with residents from over 140 countries who speak 224 languages. 
The South Bay is home to many famous athletes, including Kobe Bryant, Shaquille O'Neal, and Venus and Serena Williams, and s a popular filming location for movies and television shows, with many iconic scenes from popular movies and TV shows filmed in the area. The South Bay is a great place for families, with many family-friendly attractions, including amusement parks, museums, and outdoor activities.
The South Bay is a beautiful and diverse area with a rich history and culture that offers plenty of things to do and see for those interested in moving to the region.
The South Bay portion of Los Angeles County provides a wide range of educational opportunities, both in K-12 schooling and higher education. 
The area is home to multiple school districts, including the San Marino Unified School District and the Los Angeles Unified School District. These districts are known for providing quality education to students, with a variety of programs and resources available to help students achieve their academic goals. Additionally, there are private schools in the South Bay, such as the Heritage Christian School and Sylvan Learning Summer Classes & Camps.
Regarding higher education, the South Bay is home to several colleges and universities, including El Camino College and California State University, Dominguez Hills. These institutions offer a wide range of programs and degrees, allowing students to pursue their academic interests and prepare for their future careers. 
Additionally, the South Bay is located within driving distance of several other prestigious universities, including the University of Southern California, as well as the University of California, Los Angeles.
The climate in the South Bay of California is known for being gorgeous and easy to take a shine to. The region is famous for its mild and comfortable weather, with an average annual temperature of around 60°F. The marine layer that rolls in overnight typically clears up by mid-afternoon, providing excellent beach weather and sunny strolls through laid-back neighborhood downtown areas.
The amount of rainfall in the South Bay can range from light drizzles to heavy storms, and the total amount can vary from year to year and within different parts of the region. 
Public Transportation in South Bay
For someone new to the South Bay area in Los Angeles, there are several options for public transportation. The Los Angeles area has an excellent public transportation network that includes subways, light-rail, buses, and shuttles to just about every corner of the Greater Los Angeles area. 
The Southern California Metrolink, a commuter rail system with seven lines fanning out from Los Angeles, is another option for transportation. Stops of interest to visitors include Burbank's airport and Anaheim in Orange County for Disneyland. Additionally, a free shuttle bus connects Los Angeles International Airport (LAX) with the Metro Rail light rail, and shuttle buses that transport passengers between airline terminals.
Public transportation can be an efficient, convenitient, affordable, safe, and eco-friendly option, particularly in areas where roads may be congested, or parking may be limited.
The international airport closest to the South Bay in Los Angeles County, California, is the Los Angeles International Airport (LAX), located just to the north of the South Bay and is the primary airport serving the Los Angeles area. 
Living in South Bay in Los Angeles County, California, offers a wide array of things to do, from visiting iconic piers and beaches like Hermosa Beach Pier, to enjoying the diverse dining options in the area. The educational opportunities are also plentiful, with top-rated schools in the region. 
South Bay has a moderate climate all year round, with warmer, sunnier, and drier weather than the North Coast. Public transportation is also available, with the South Bay region serviced by the Southern California Metrolink, which includes commuter rail lines, subways, light-rail lines, and buses. 
Living in South Bay offers a unique and vibrant experience combining the best coastal living, world-class dining, education, and convenient transportation.
For more details about the area and additional information about living in the South Bay communities, contact your local professional real estate agent today.