From Pier to Park: why Redondo Beach is the Perfect Urban-Suburban Mix
Redondo Beach, California, is an enchanting coastal city in Los Angeles County that offers a unique mix of urban and suburban living. With its sunny climate, sandy beaches, and lively community, Redondo Beach is a highly sought-after place to live. The city is one of three waterfront cities along Santa Monica Bay's southern portion. Redondo Beach offers its residents plenty of amenities, including bars, restaurants, coffee shops, and parks. Additionally, most residents in Redondo Beach own their homes, which creates a sense of community and pride in ownership.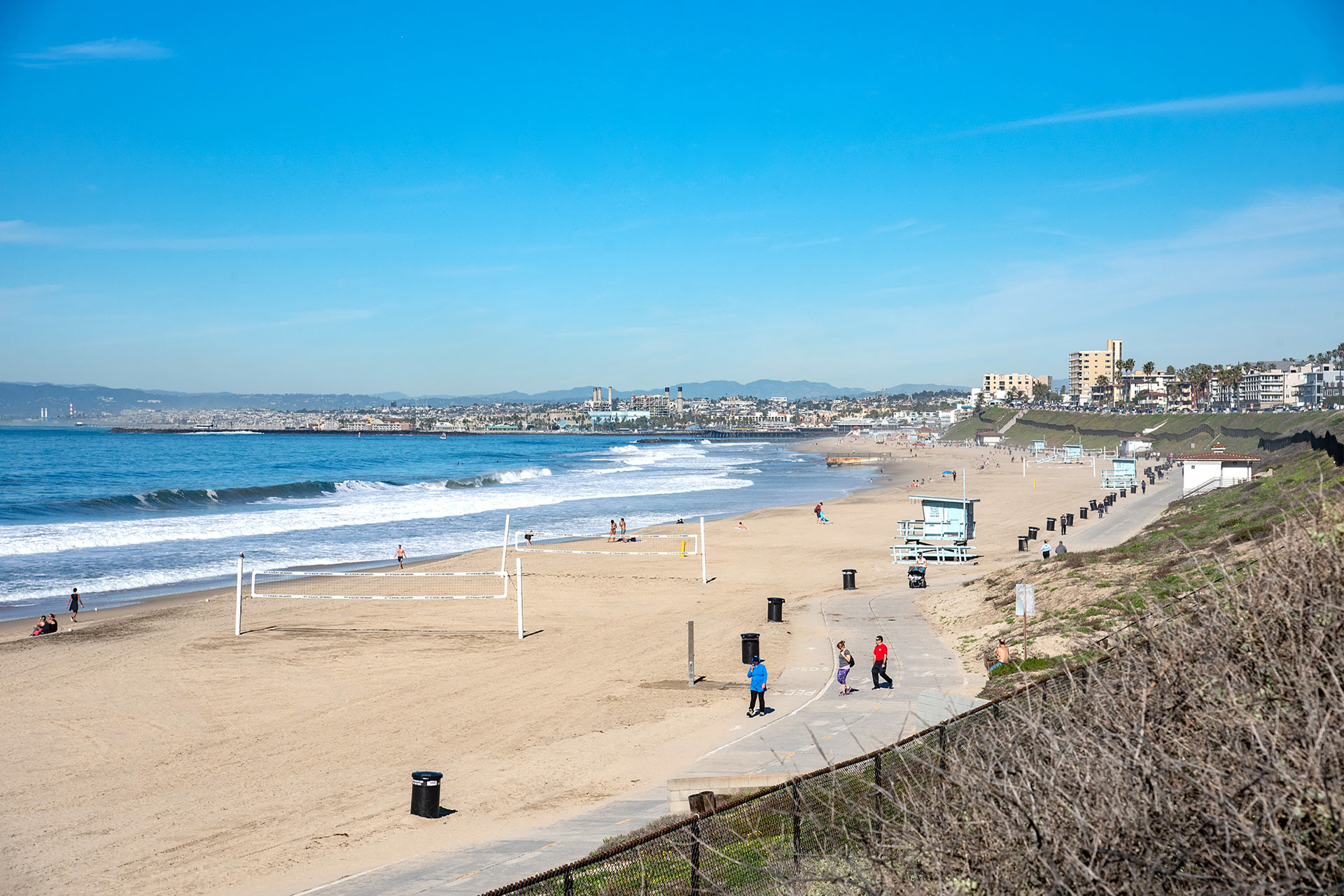 A Brief Overview of Redondo Beach
Redondo Beach offers an urban-suburban mixed feel and is considered one of California's best places to live. The community has a rich history, dating back to the 1785 Rancho San Pedro Spanish land grant. The area became a popular destination for tourists in the late 19th and early 20th centuries, with visitors coming to enjoy the beaches, seafood, and amusements. Redondo Beach has a great school district with nine elementary schools, two middle, and one high school. The climate is also incredible, with sunny weather year-round and an average temperature of 72 degrees.
The town has a lot to offer its residents and visitors, including bars, restaurants, coffee shops, and parks. Redondo Beach has popular areas, including the pier and the beach, where people can congregate and create a sense of community. The town boasts a beautiful stretch of sand and surf, a great destination for swimming, sunbathing, surfing, and volleyball. Redondo Beach's downtown area is also a popular destination with unique shops, galleries, and restaurants that attract visitors from all over.
Redondo Beach, California, is an excellent place to live and visit, with a rich history, excellent schools, an incredible climate, and plenty of amenities.
Redondo Beach offers a diverse range of housing options to potential homebuyers. While some housing options may be on the pricier side, a variety of options are still available to fit different budgets. The community's housing options vary in size, style, and price. Some available housing options in the area include single-family homes and townhomes. The architectural style of homes in the area also varies, with some popular styles including Spanish, Mediterranean, Craftsman, and Contemporary. Homes in the area can range from around $1.3 million for a 3-bed, 2-bath single-family home to a 2-bed, 2.5-bath townhome for $1.95 million. 
Education in Redondo Beach
The Redondo Beach Unified School District serves most of Redondo Beach's public school students, including those in elementary, middle, and high school. Small portions of the city also fall within the Torrance Unified School District and the Los Angeles Unified School District.
There are 12 public schools in Redondo Beach, including eight elementary schools, two middle schools, and two high schools.
In addition to public schools, there are plenty of private schools in and around Redondo Beach, including Catholic schools, Montessori schools, and other independent schools. Examples include St. Lawrence Martyr School, Ascension Lutheran School, and Valor Christian Academy.
There are also several higher education institutions near Redondo Beach, including El Camino College, California State University Dominguez Hills, and Loyola Marymount University, among others. These offer a range of programs, including vocational training, undergraduate and graduate degrees, and professional development.
The Climate in Redondo Beach, California
Located on the coast of Southern California, Redondo Beach enjoys a Mediterranean climate with warm, dry summers and mild, wet winters. The area has an average of 284 sunny days per year, creating an ideal environment for those who enjoy outdoor activities and beach-going. The average high temperature in Redondo Beach is around 68 degrees, with the warmest months being July and August, while the average low temperature is approximately 53 degrees, with the coldest month being December. The water temperature ranges from 55 degrees in the winter to 68 degrees in the summer.
Redondo Beach receives an average of 13 inches of rainfall per year, which is lower than the national average. The wettest month is February, with an average of three inches of rain, and the driest month is July, with an average of 0.1 inches of rain. On average, 35 days have measurable precipitation per year. Although the area can experience some rain and storms during the winter months, the mild temperatures and low rainfall make Redondo Beach an attractive location for people looking to escape harsher weather conditions in other parts of the country.
The weather in Redondo Beach is a major draw for people considering moving to the area. With its warm temperatures, abundant sunshine, and proximity to the ocean, Redondo Beach offers residents the opportunity to enjoy a year-round outdoor lifestyle. The mild climate also means residents can take advantage of the numerous parks, hiking trails, and beaches throughout the year. The low amount of rainfall and mild winters also mean that residents do not have to worry about shoveling snow or dealing with icy roads.
Redondo Beach, California, is a coastal city that provides an excellent opportunity for those seeking an urban-suburban mixed lifestyle. The weather in Redondo Beach is one of the town's main draws, with its 284 sunny days per year, warm temperatures, and low rainfall. The area's history, schools, and climate make it a highly desirable place to live, with sunny weather year-round and an average temperature of 72 degrees.
Redondo Beach's public and private schools are another significant factor attracting people to the area. In addition, several higher education institutions offer various programs ranging from vocational training to professional development.
The diversity of housing options in Redondo Beach is another significant factor that appeals to potential homebuyers. Whether looking for single-family homes or townhomes, there are different styles and sizes to fit various budgets. Redondo Beach's coastal living, excellent amenities, and proximity to Los Angeles make it a great place to live and visit, with something for everyone.
For more information about creating the life of your dreams in Los Angeles County's Redondo Beach in California, reach out to your local professional real estate agent today.